Water Hero P-100: Leak Detection & Automatic Water Shut-off System
The comprehensive, whole home or building leak detection and automatic water shut-off system. Features include:
Web accessible dashboard

Adjustable leak and temperature alerts

Remote & automatic shut-off

Back-up battery for use in power outage

Real time & historical water usage data
In the box: water meter, motorized ball valve, and Water Hero electronics.
Installation: Water meter and ball valve are cut into the pipe where water enters the building (typically less than one hour).  
Electronics are plugged into power and connected to home WiFi network in less than 15 minutes.
60 DAY SATISFACTION GUARANTEE: If you don't love your Water Hero, send it back within 60 days for a full refund
ONE YEAR FULL HARDWARE WARRANTY:

We standby Water Hero Systems for installation questions and troubleshooting. If there is a problem, we are one e-mail or phone call away
ONE TIME FEE, NO MONTHLY CHARGES:

All Water Hero Features highlighted here do not require any monthly service charge
Many Water Hero customers have questions before they purchase:
...What is my pipe size?   How does the backup battery work?   What discounts & offers are available?...
CALL 617-819-4376 TO LEARN MORE
Water Hero Select Features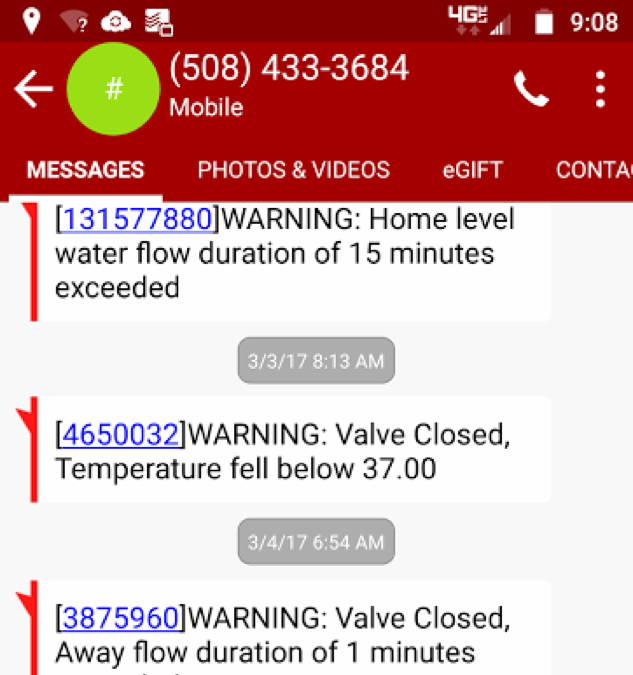 ×
Text & E-mail Leak Alerts
Water Hero alerts you to potential leaks - if water is running for more than the user set amount of time, we send a text or e-mail and automatically shut off the water. Toggle between home and away modes based on your availability for the highest degree of protection
---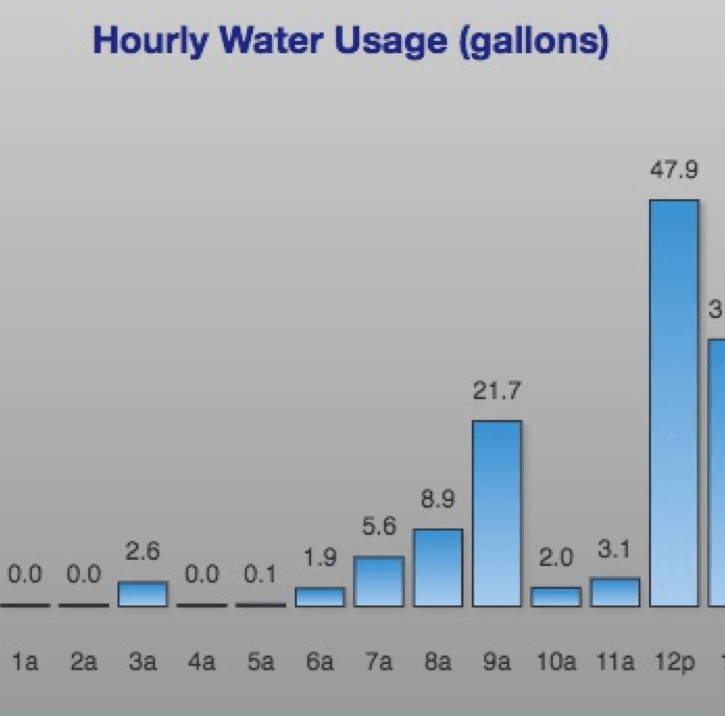 ×
Real Time & Historical Water Usage
High water bills from utilities surprise customers every month costing thousands -- leaking irrigation lines and eroded toilet flappers are many of the potential causes. Water Hero shows you real time and historical water consumption to diagnose costly leaks and save you money on your water bills
---
×
Back Up Battery
Water Hero's back up battery enales continuous operation shoudl the power go out. During this time, Water Hero will shut off your water if it detects a leak and store all water consumption data on our local processor
Why Water Hero?
Protect Your Home From Burst Pipes & Catastrophic Water Leaks
Every year, 1 in 55 homes in the United States has a water leak with damages that average ~$8,000 and are regularly $100,000 or more. Family heirlooms are destroyed and families are relocated.  Water Hero prevents damage from catastrophic water leaks.
Prevent Surprisingly High Water Bills Due to Non-Damaging Leaks
10% of the United States is leaking 90 gallons or more each day, leading to $500+ each year on their water bills. Sometimes these leaks come as surprises - a hose left on for two weeks could add $1,000 or more on your water bill that month without any notice. Water Hero highlights non-damaging leaks and ensures consistent low water bills.
Water Hero requires an in-range home WiFi network and household power to operate.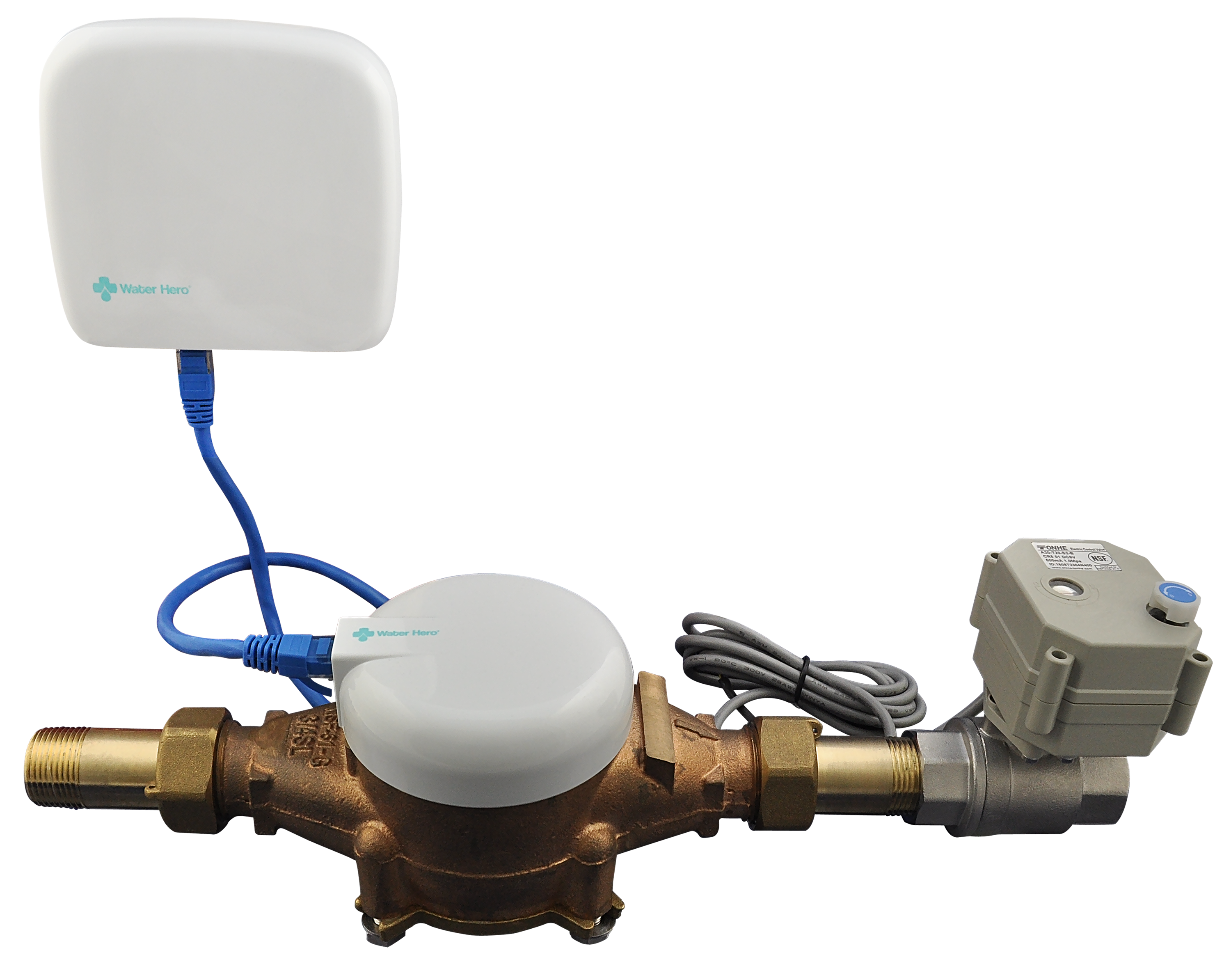 ×
It is installed in three steps:
(1) Cut the water meter and stainless steel ball valve into the pipe where water enters the home. Typically takes one hour or less.  
(2) Plug in and connect Water Hero Electronics. Secure electronics onto water meter.
(3) Pair Water Hero to your home WiFi network with a computer, smart phone or laptop
Your Home is Now Protected by Water Hero!
---
  - Water Hero Main Controller
- Water Hero Sensor Cap
- Sensor Cable
- Power Cord
  - Installation & Operation Manual
- NPT Threaded Brass Water Meter
- NPT Threaded Unions & Gaskets
- Stainless Steel Motorized Ball Valve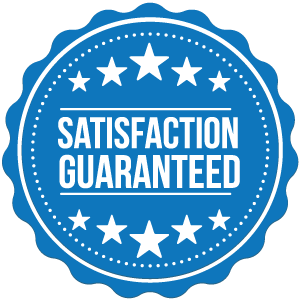 ×
SATISFACTION GUARANTEE
Water Hero stands by our systems. Try the system out. After you've received your system, give us a call or shoot us an e-mail and let us know how you like it. If you don't like it, return it. We'll cover all shipping costs back to our facilities.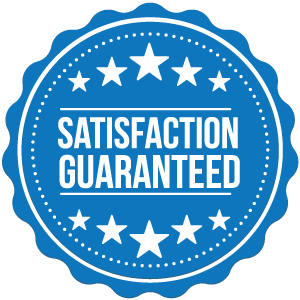 ×
To compare Water Hero to other options, first break down leak detection products into two types:
Moisture Sensor Systems include a few sensors and a shut-off valve. Sensors are placed where you may be prone to a leak (washing machine). To get full protection, you'd have to scatter them everywhere and hope that a leak hits one.
Flow Based Systems provide whole home or building protection. They monitor flow to detect leaks. Insurance companies prefer these systems because they offer a highest degree of protection.
Water Hero is a Flow Based System With The Latest Technology. Water Hero brings leak detection to the 21st century with internet connectivity, remote monitoring & operation and water usage data.
"It [Water Hero] has paid for itself several times over already - w e receive a notification if the water is running constantly"
- Craig, California
"Having Water Hero monitor at the source gives me peace of mind that I will be notified instantly in the event of an issue"
- Brent, Alberta